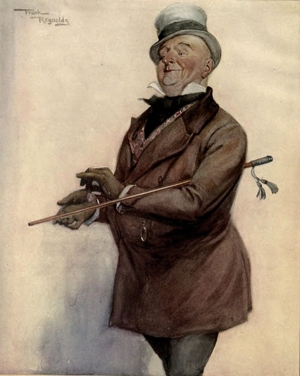 "Annual income twenty pounds, annual expenditure nineteen pounds, nineteen shillings, and six pence, result happiness. Annual income twenty pounds, annual expenditure twenty pounds ought and six, result misery." - Mr Micawber (David Copperfield by Charles Dickens).
These are difficult times. Arguably, they are as difficult as that faced by characters such as Mr Micawber in the 19th century. Government taking emergency powers; death, health worries, jobs going, the economy contracting; all of huge concern. Decisions having to be made on a day-to-day, week-to-week basis with no real insight into when all this will end.
It almost feels trivial in such circumstances to be writing a blog about rugby and the challenges faced by the club we love. But it's because of this love that we have to look to the future and protect whatever we can.
As Mr Micawber notes, the challenge is simple. The solution unfortunately isn't.
One thing is certain, the only way we can protect the club is by all stakeholders working together and appreciating each other's situation. 'We are all in it together' is an often heard phrase. Well, it is truer now than ever. If any one party tries to protect its interest, it is likely that the sand on which the financial economy of the club is built will dissipate and the whole lot will come tumbling down. The various parties have to come together (virtually of course) to discuss and appreciate each other's position. If the Board of Cardiff Blues Limited (CBL) try to impose a solution it is likely to fail.
It's interesting that, at the time of writing, Premier League footballers have yet to agree revised pay terms; the ones who are most able to give up money appear to be the most reluctant.
But the economy of rugby is totally different from football. Players are well paid for what is a short career but nowhere near that of footballers. A salary of £400,000 a year will be at the peak of rugby salaries. Many footballers earn that in a fortnight.
The economy of rugby isn't just about players. There are various stakeholders who will influence decisions. The challenge for the club is balancing income/expenditure in the short term but all parties have to plan for a time when rugby resumes. In this blog we try to look at how each will be viewing the current situation. There are no right or wrong views, only different perspectives.
PLAYERS AND STAFF
Assessing the impact on players and staff probably throws up more questions than answers:
Can some work from home?
Are players still required to train at home?
If they are training can they be deemed to be working so that they cannot be furloughed?
Will the club seek to get players to agree to a pay cut?
The players and staff will face the same challenges as the rest of us but the longer term is perhaps a bit more uncertain. For the staff we would assume the position is more straightforward. There will be some that could undoubtedly work from home but in the absence of any rugby is there likely to be sufficient work to keep them occupied? Big decisions will almost certainly need to be made when those at the helm consider the financial impact of the disruption.
The players are in a far more precarious position. The finances at CBL are already overstretched and there are very unlikely to be any comprehensive "rainy day" policies in place. They could face legal challenges on attempts to amend contractual obligations over pay (if they try to impose something) and have the added difficulty, at the time of writing, of not knowing whether or when the season will be completed.
It is believed that most player contracts would run to 31 May. If the current season is extended then will they have to re-engage players that they had already decided to let go? Will new players be able to bring forward the date of commencement for their contracts?
There is a possibility that the structure of the following season could change to compensate for any extension and that would theoretically mean more problems with contract dates.
This is potentially a time for recalibration of all processes and structures from the WRU down through the regions and on to the 340 community clubs - with key decisions being made on ways to trim or cut costs completely. Pay cuts and redundancies will be inevitable with far reaching impact on the game going forward.
Football is considering pay caps at some levels of the game and that could well be implemented in rugby. There will certainly be downward pressure on pay awards during what is likely to be a long period of recovery and there is a possibility of a public backlash against big pay awards. Professional rugby players are clearly not in the same position as Premier League footballers where Wilfred Zaha was able to offer up his 50 rented properties to NHS staff.
Rhys Patchell gave an interesting insight into the personal financial side for players during an interview for a recent programme on S4C. It is more difficult for players to obtain long term mortgages than most people because of their time limited career. As a consequence of this their monthly repayments are higher than most so they are perhaps more affected by a reduction in their main source of income.
THE SPONSORS AND BROADCASTERS
Management of the relationship with sponsors is going to be crucial. They will face their own massive challenges going forward and will have similarly difficult decisions to make. If sponsors have already paid in full for the season they are going to (understandably) feel that they have not had value for money if the rest of the season is written off - such as is already the case for CRFC. This throws up more questions:
Will they ask for, and be entitled to, a refund?
Will they withhold the balance of any unpaid amounts?
What do the current contracts say on these issues?
What about match ball and programme sponsors for fixtures that are cancelled?
Whatever the outcome, there will certainly be a review process that the sponsors will want to undertake and downward pressure is likely to come to bear on future contracts. Some sponsors may be forced into breaking existing commitments as a result of their own financial difficulties. They will be conscious of the public perception if they enter into big money deals shortly after laying off staff or after having to make new pay arrangements for their own people. Their prime concern will be the sustainability of their own business.
Any change of habit from sponsors and commercial backers is hard to break and it could take years to recover the same level of support. Re-starting the season will not answer all the issues as everyone is starting from a different base.
The same situation applies for broadcasters. They will not consider that they have had value for money if games are not played. They will be asking themselves the same questions as sponsors in relation to potential refunds or for withholding further payments. The "break" potentially provides an opportunity for them to back out of existing contracts on the grounds of non-performance.
Sky Sports and Premier Sport have already offered subscribers a two month freeze on payments in order to retain the goodwill of the public. They are going to want to redeem that loss of income in some way.
Of course, one party could claim that they were unable to fulfil the contract because of 'force majeure'. Force majeure clauses are contractual clauses which alter parties' obligations and/or liabilities under a contract when an extraordinary event or circumstance beyond their control prevents one or all of them from fulfilling those obligations.
Depending on their drafting, such clauses may have a variety of consequences, including: excusing the affected party from performing the contract in whole or in part; excusing that party from delay in performance, entitling them to suspend or claim an extension of time for performance; or giving that party a right to terminate.
In English law, force majeure is a creature of contract and not of the general common law. It therefore differs from some other legal systems where force majeure is a general legal concept and where courts may declare that a particular event, such as a pandemic like Covid-19, is a force majeure event. This has already been done in Belgium.
This, of course, assumes that such a clause has been included in a particular contract.
THE CLUB
At the Open Meeting in January, Martyn Ryan, Company Secretary and Director spoke about salary costs. He said that first team squad salary costs came to c. £6m per annum; if you added the Academy, the cost rose to £8.3m. It is assumed Cardiff RFC squad costs are separate but this is not clear. All these costs will continue to be incurred during the lockdown plus non-playing staff costs. He also said it would be touch and go whether they achieved budget in 2019/20 but he thought they would be +/- £200K at worse. Clearly, these figures have been thrown in the air but the question is by how much and how will the gap be filled?
In 2018/19, CBL's turnover was £13m. Of that £4.9m came from the WRU as part of the Professional Rugby Agreement and about £2m from competitions. Commercial income grew to £4.5m with an additional £0.5m from sponsorship and hospitality and a further £0.6m from food and beverage sales.
For the club, the obvious immediate impact is the loss of match-day revenue. A recent Echo article suggested that on a good day (local derby or European fixture) that could amount to as much as £100k. That may be an aspirational amount as far as CBL is concerned but it is certainly very significant in the whole scheme of things. They have lost the revenue from 3 home games, including a local derby. They will also lose all car parking income for the period which the Arms Park is closed.
Broadcast rights will form a part of that overall loss. Other commercial deals regarding hospitality and catering rights will have the same effect on finance with the added danger that those businesses themselves may be under threat as a result of their own loss of revenue.
While the shop is still able to trade on-line it is unlikely that the goods available will be at the forefront of supporters' minds in the present situation.
The greatest battle this season is likely to be managing cash flow. This has always been a challenge but is clearly exacerbated now. Last year's accounts showed an accrual of debt provision of over £0.5m as a result of late payment of broadcasting rights money from Pro14 via WRU. It is hoped that such delays have been resolved. Where the club is with various income/expenditure payments will be crucial.
The Board of CBL held a meeting on 20 March with one item on the agenda: Finance. As discussed above that one word has many unknowns attached to it. The club could be looking at £2-3m loss easily depending on how the cards fall and how long the lockdown lasts.
So how will it fill this gap? It has the same options as other businesses but in addition it could seek support from the WRU and its own benefactors. Options include:
The Coronavirus Business Interruption Loan Scheme (CBILS) offers financial support for small businesses with loans of up to £5m. Companies with revenues of less than £45m can apply. The debt can be provided as a normal term loan, an overdraft or invoice finance or asset finance, and is offered interest and fee free.
In order to help retain staff, putting some/all on the Government's furlough scheme. CBL can apply for a grant that covers 80% of their usual monthly wage costs, up to £2,500 a month, plus the associated Employer National Insurance contributions and minimum automatic enrolment employer pension contributions on that wage.
Negotiate wage reductions for a period of time, especially the more highly paid staff. It has just been announced that regional players who earn over £25,000 a year will take a 25% pay cut from April to June. This will amount to around £400,000 over the quarter.
Undertake a share issue to raise funds. This may be emotionally attractive to supporters if the club is at risk.
Seek additional finance from the WRU. The governing body has substantial borrowing capability as it owns the Principality Stadium.
Seek additional loans from its benefactors. Ironically, the WRU has insisted through funding agreements that the regions balance sheets should 'look healthier' by reducing benefactor loans.
The answer, will be a mix of all options and will be dependent on the views and negotiations with others.
It will be extremely difficult to forward plan in this climate and all the provisional budgets for next season will be under scrutiny before we get anywhere near starting a game. It is probable that player expectations in terms of salary will be lowered and that is possibly the only positive point. With most players having already signed new contracts it would seem that their sensible, hard work in engaging those players early on has backfired.
Cardiff RFC, arguably, faces similar challenges. The potential loss of £30,000 in prize money from league and cup success; loss of match-day revenue; loss of the new competition with Scottish clubs. If all players are contracted then there will be significant expenditure commitments.
Legal ownership of Cardiff RFC lies with CBL; day-to-day management with the Rugby Section of Cardiff Athletic Club (CAC). Will the latter as the moral guardian of the club as well as largest shareholder in CBL be prepared to dip into its reserves during these extreme time? They should do; but will they is a question to be answered.
THE SUPPORTERS
From the perspective of supporters holding season tickets there will be a feeling of not having had value for money. If the season is written off then are they entitled to a refund or will the club be creative and make an offer conditional on buying a ticket for next year? Either way it would result in a loss of revenue for the club.
If it is not addressed then there is a danger of a loss of goodwill. It will be important for the club not to take advantage of supporters. Historically, there has been little attrition in the number of season ticket holders over the years. But this group is of a certain demographic though. The season to date has also been disappointing. There is no guarantee that fans will sign-up for next season.
For supporters the games act as an emotional safety valve but that perception will change if the next fixture is 6 months off. When habits (such as attending games on a regular basis) are broken it will take a lot of persuasion and creativity to regain that support - which can result in a loss of future revenue.
The closure of the clubhouse will clearly impact on revenue all round. The CAC members who pay £50 as a subscription may feel that they are entitled to a partial refund. Again, the breaking of the habit in visiting the club poses a big question mark over future revenue.
Plans to redevelop the ground are almost certainly shelved with both CAC and CBL taking such massive reductions in revenue. There will be a nervousness about any capital expenditure projects for some time to come.
THE FUTURE
It is the primary responsibility of the WRU to protect our professional game and the 340 community clubs. They will now have to step up to the plate with hard cash where possible.
The grants of £1,000 made recently in the wake of flooding will not go very far. Financial support on a much larger scale will be required to safeguard the future - however different it may look.
The WRU goal has been to make clubs less reliant on benefactors and to see a more business-like approach towards a sustainable future.
Many have long advocated a scaling back of the debt repayment on the Principality Stadium. A ground that is built to last for 50+ years should not have to be paid for over a short period of time. The funds are better targeted at ensuring there is sufficient interest in the game to fill that stadium for years to come.
As a result of the shutdown there is no more development work being undertaken in schools and no young player participation at all from the 30,000 youngsters that the WRU say are involved with our community clubs. The fear is that a long lay-off will change habits and reduce interest in the game with far reaching consequences.
Now may be the time where the WRU and PRB look at a more drastic solution to the structure and financing of the professional game. In the past the WRU has said that its desire is to retain four regional teams. In fact, it is contracted to do so with the Pro14 until 2022. But with this season and possibly next in some disarray will they take this opportunity to negotiate a reduction in pro-teams?
Moving the Dragons from WRU ownership into private ownership has understandably been put on hold. Will this realistically happen before 2022 given the uncertainty surrounding rugby and the economy? Might the WRU consider reducing the number of teams to three and sell off all of Rodney Parade for development not just the Cabbage Patch? It's not their desired option and the loss of a team in Newport would be a genuine blow to many fans not just Dragons supporters.
THE WAY FORWARD
'Yes, we are all in it together' – no single stakeholder has the solution to the challenges rugby faces. The only way we are going to get out of the current situation if everyone works together. If everyone appreciates the problems faced by others. If everyone realises they're not going to get out of this unscathed. If everyone is prepared to give something up. If there is complete transparency and everyone can see what everyone else is contributing.
This wouldn't be easy to achieve in normal circumstances but it's even more difficult when all communications will have to be done remotely. These are all priority short term challenges to safeguard the survival of the club and to safeguard jobs.
But as time goes on opportunity should not be missed to address some of the more long term challenges. It feels a bit like a variation on the scrum - Stop, Pause, Reflect. The situation gives all stakeholders in the game a chance to review and reassess where they are and where they want to go. It is to be hoped that they grasp that opportunity and consider the format of the rugby season, the impact of erratic kick off times and their overall responsibilities for payer welfare and supporter engagement.
We live in hope or as Mr Micawber also said "Something will turn up".
Derek Redwood, 11th Apr 2020
Get Involved
If you liked this piece and want to contribute to the independent voice of Cardiff rugby then you can join us here. As a member led organisation we want to hear from you about the issues you want us to raise.