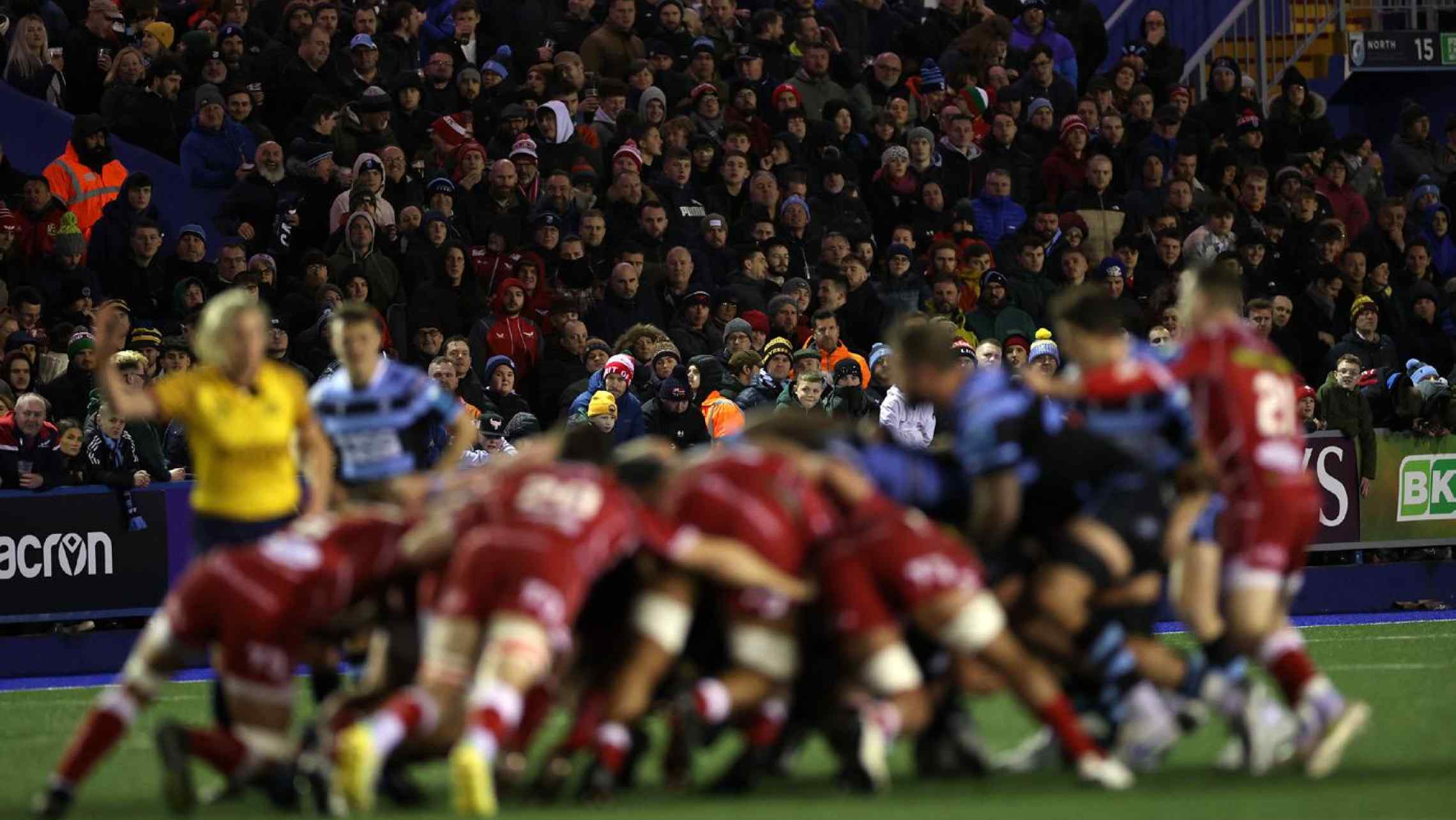 Originally published in the Cardiff Rugby programme 18 February 2023.
It would be nice to be able to take a step back from the consistently surprising world of Welsh rugby politics and finally be able to focus on matters on the field.
Unfortunately this is not going to be that week.
At time of writing any hopes that the departure of Steve Phillips might introduce a short period of calm have been well and truly cast aside. The off field drama is moving so quickly that by Saturday's game, this short article may well be out of date.
What is clear is that, with hindsight, a player strike threatening the golden goose that is 6 Nations rugby was perhaps inevitable. A consequence of months of prevarication and time wasting when important work needed to be done. Any look back at events of the past year does not paint the WRU in a good light to say the least. After CF10 and others stepped up our criticism of the union in an attempt to change the narrative and make the Welsh rugby public aware of these issues, the then chief executive of the WRU described criticism of his organisation as "inappropriate°. It now looks like the criticism was very much appropriate. Our biggest failing was probably not making more of a noise sooner.
Throughout, we've tried to make the point that professional rugby is mostly not about household names and Netflix documentaries. It's mostly about players making relatively small amounts, academy players striving to beat the odds to achieve a dream, and numerous backroom and admin staff trying to earn a living in what has become an absurdly turbulent environment. The lack of understanding and respect for this from some on social media is perhaps to be expected but it's truly shocking that this attitude seems to have been reciprocated by those at the top of the WRU over the past few years.
In truth, the events of the past week and the past few months perhaps have to be seen as the inevitable conclusion of 10-15 years of muddled thinking and misplaced priorities at the top of the Welsh game. Leadership has at best been incompetent and lacking in vision. At worst it's simply been absent. The toxic culture at the top of the game has of course been laid out for all to see in recent weeks. It remains to be seen whether Nigel Walker in his interim role will be able to provide some of the leadership that has been lacking. To his credit he did what his predecessor refused to for so long and sat down to speak with CF10 and the rest of JSG this week.
Change of some sort is coming. It's sorely needed. It would be nice if we could finally stop having to say that.
CF10 Rugby Trust, 18th Feb 2023
Get Involved
If you liked this piece and want to contribute to the independent voice of Cardiff rugby then you can join us here. As a member led organisation we want to hear from you about the issues you want us to raise.