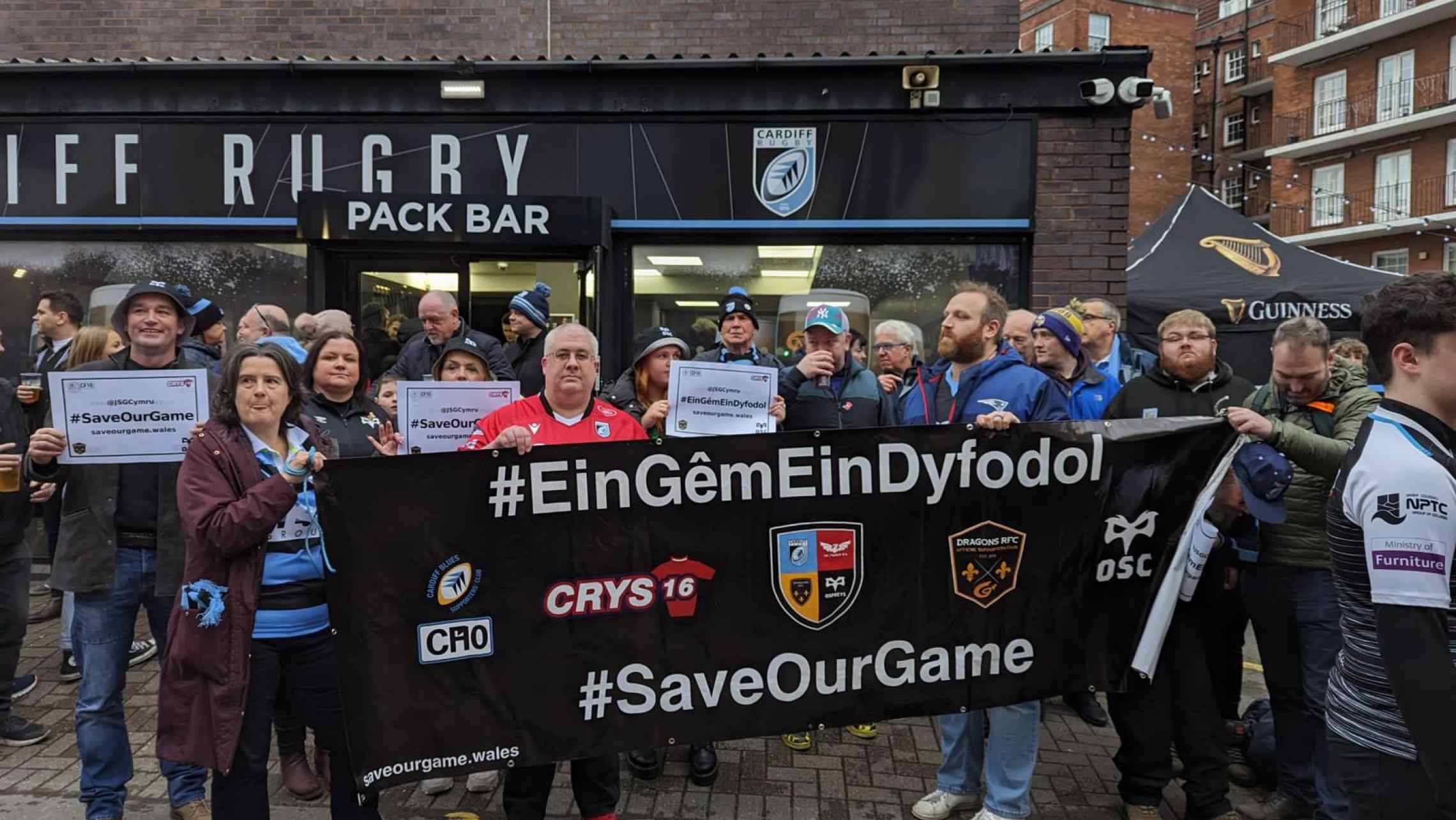 Originally published in the Cardiff Rugby programme 7 January 2023.
Last week we were proud to stand with our friends from The Ospreys and deliver a message to the WRU concerning the ongoing crisis that continues to blight the Welsh game.
Professional rugby delivers so much for the Welsh game and for the WRU. It creates opportunities for so many on and off the field and has done so much, often at it's own expense, to assist successive coaches of our national side. It must not be dismissed as an inconvenience if the current leadership of the WRU are to not go down in rugby history as the men who wrecked a carefully cultivated supply line of players to the national team.
When we look around Welsh rugby as a whole we see a community game that is struggling, professional teams forced to run on a shoestring and a national side in decline. Welsh rugby needs leadership that can bring stability to the present and offers a clear vision for the future. Instead, we see only a leadership vacuum and an apparent abdication of responsibility.
The WRU have described criticism of their organisation as 'Inappropriate". We in turn believe that their style of leadership is completely inappropriate for the task in hand. We call on the WRU to conclude a deal with our professional sides and give those hundreds of employees the stability they need.
Welsh rugby has fans that love the game. Players that live for the game. And 100s of professionals earning a living from the game.
Currently they are being let down. Badly.
This week we are proud to meet with our friends from Crys16, our opposite numbers at the Scarlets. If you see one of our banners around the ground, feel free to help hold up a corner.
We the supporters have so rarely been listened to over the past 25 years, but that doesn't mean we don't have a voice. As ever, our first thought is with every employee of the four teams currently facing an uncertain future.
This uncertainty must be brought to a quick conclusion and must never be allowed to happen again.
CF10 Rugby Trust, 7th Jan 2023
Get Involved
If you liked this piece and want to contribute to the independent voice of Cardiff rugby then you can join us here. As a member led organisation we want to hear from you about the issues you want us to raise.