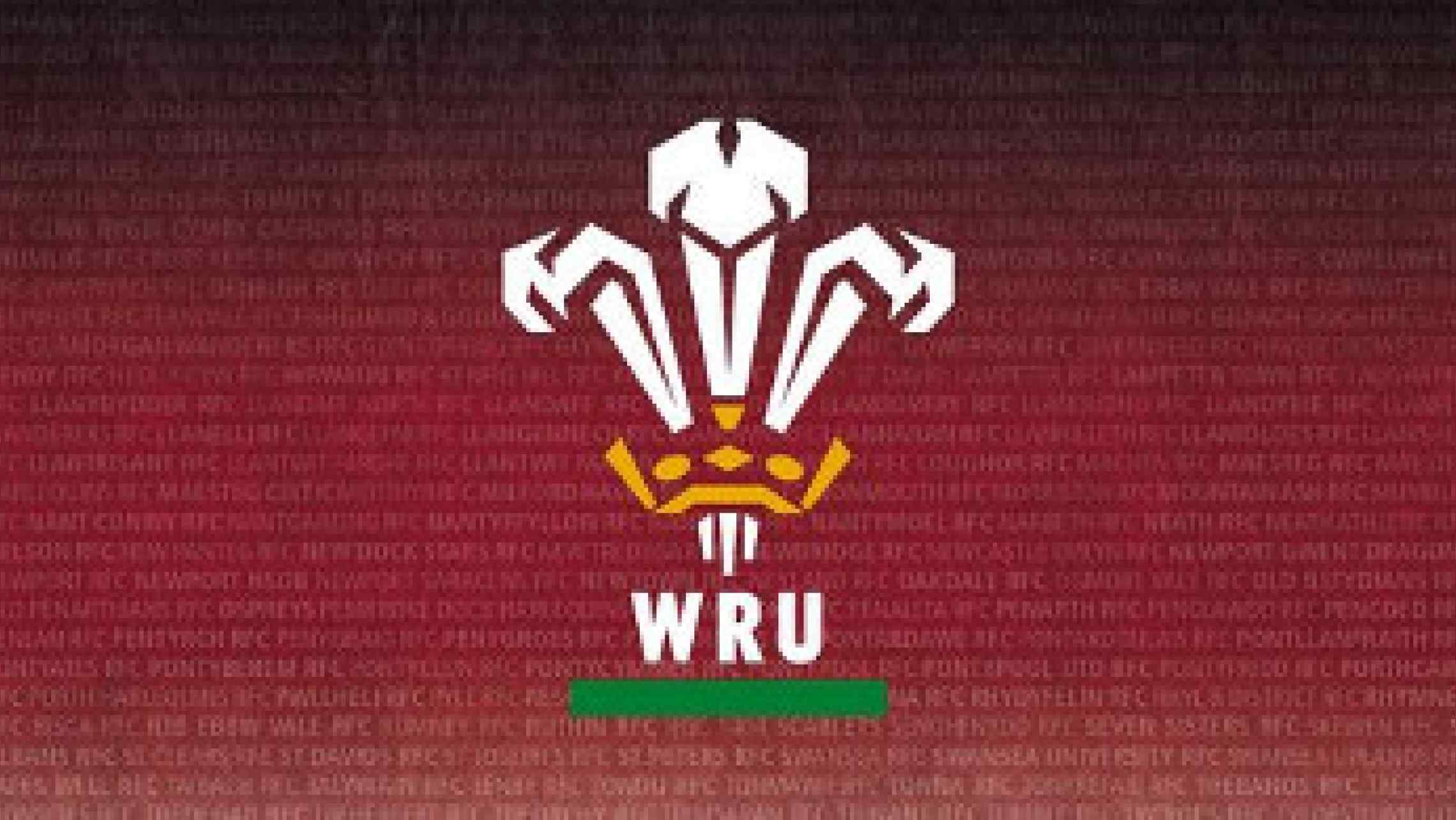 The communities of South Wales were built on coal, metal ore, religious revival and rugby football. The first two brought wealth and people. The third helped forge those people into communities. The fourth provided the means by which those people could conquer the world.
The 40-50 mile stretch of land between Newport and Llanelli gave birth to clubs and players that faced down the best in the world and left them grasping in the mud. Rugby Union was the game with a funny shaped ball that made us proud.
Walk through any town in South Wales today and you'll still see many rugby pitches. You'll still see kids running and kicking oval balls, calling themselves Dan Biggar or George North. Rugby union carries on. Just about.
You'll also see the remains of abandoned pitheads and grassed over slag heaps. There are footpaths where railway lines once carried coal. There are tunnels cut through mountains that have long since been bricked up. You'll see working men's clubs still clinging on in communities where the work dried up long ago. You'll see abandoned chapels, remnants of the religious fervour that caught hold of Wales many generations ago before being cast aside.
These pillars of South Wales life once seemed as solid and as immune to change as the hills. And now they sit derelict. We are making a grievous mistake if we believe that Rugby football can't go the same way. Because Wales has changed. Society has changed. And so far Welsh rugby has steadfastly refused to change with it.
The WRU are now a joke around the rugby world. In truth, they have been for quite some time. Gerald Davies once stood at a WRU EGM and made it clear that in World Rugby circles, their organisation was held in low esteem. That was in 2014. The current crisis in Welsh rugby (in fact Welsh rugby has been in crisis mode more often than not over the past 25 years) has been coming for a long time.
In Wales itself, can anyone really claim that the WRU is held in high esteem? The WRU might like to see itself as a central pillar of Welsh life but the reality is that it increasingly looks out of step with society.
When Steve Phillips eventually leaves the WRU it will be as possibly the least impressive Chief Executive in World rugby. By any measure his stewardship has been a disaster. His legacy will be division, a professional game hanging by its fingertips, a rapidly regressing national side and community clubs struggling to put out XVs. His tenure will look to future sport historians like a coup de grace to the Welsh game after many years of dysfunction at his organisation. An organisation that is now a byword for toxicity, misplaced priorities and division.
An embargo forbidding professional teams from offering new contracts would be an oddity in most sports. In fact it would be seen as a sign of unprecedented crisis precipitating resignations and reform. In Welsh rugby it has now happened twice inside four years. And yet, instead of resignations and reform it is apparently business as usual. We have grown so accustomed to mismanagement that we've lost the ability to be astonished by it.
The Welsh Rugby Union's decision to launch a "review" after this autumn's series of defeats was of course very predictable. The number of reviews and independent reports filed away somewhere in Westgate Street grows every few years.
It is also a safe prediction that whilst the review may well recommend a change of personnel on the Wales coaching staff, those at the top of the organisation will remain untouched. The structure and governance of the WRU will remain unchanged.
Since 1995 there have been calls for change and modernisation. And ever since 1995 the WRU has resisted. This is an organisation which only saw fit to appoint a Chief Executive in 2002, a full seven years after the sport had become professional. It's little surprise that a clear majority of club representatives still can't be found to back as simple a notion as an independent chair.
Much like politics in the real world, rugby politics is rarely much fun. It's boring. It's easy to ignore. But like real world politics, like it or not it has consequences. And because the sport is now professional, the WRU's incompetent leadership has negative consequences not only on the field of play but on people's lives.
Hundreds of people employed in the game currently face an uncertain future. And not for the first time. High profile players being tempted to head to France or England will grab the headlines. But what of the many other lower profile players and coaches who will simply find themselves out of work? Not to mention the off field staff, the marketing and comms people, the ticketing staff, the groundsmen. Incompetent and complacent leadership has left all in an uncertain position. And it may well get worse.
We wouldn't find this acceptable in any other industry. Why then in sport should it be greeted with a shrug? We may still enjoy taking the position that rugby should not be about money and that allowing professional people to lead the game is inappropriate. It's a nice thought. But tell that to the people looking at the prospect of unemployment.
It doesn't have to be this way. Amanda Blanc and Andrew Williams, some of our best and brightest, have attempted to come in to advise and try to bring positive change to the Welsh game. Why have they given up and moved on? Because ultimately, people of their calibre are not going to waste time putting their energy into a situation where their insights will be disregarded.
Reform is needed. Desperately. Reform that can allow the professional game to rebuild and plan long term, whilst giving the community game new ideas and new impetus.
There is no reason that the Welsh game can't have an academy system equal to or even superior to the Leinster system that has driven Irish rugby's success. There is no reason Welsh professional teams can't succeed in Europe. There is no reason a revived professional game can't work hand in hand with the community game to drive up participation and encourage children into the sport. Professional rugby in Wales can offer so many opportunities to our young, on and off the field. If we allow it to. But it cannot happen when year to year professional rugby clubs are left wondering what their budgets will be. How can anyone plan anything at all under those circumstances? The game needs stability and long term planning. And for that, we must first have reform.
It has to happen. And the men and women who make it happen will be remembered as those who did their sport and their communities a great service.
We can't wait any longer.
If you walk through the village of Nelson in Caerphilly County Borough, you'll see an oddity. A handball court in the grounds of a pub. Strictly speaking it's a Pêl-law court. Pêl-law was a sport first recorded in the 15th century and is probably far, far older. It was the ancient sport of Wales and the first sport to be called the national sport. It was played well into the 20th century. Who remembers it now?
People thinking the same fate cannot befall Welsh rugby should think harder. Welsh rugby is not immune to change and thinking otherwise will lead us only to ruin.
The fate of Welsh rugby lies in the hands of representatives of the community clubs. It's they who have it within their gift to push for reform and vote it into being. If they do so, it will be despite the fact that the changes may see them lose some influence on the professional game. It will be a selfless act for the greater good. It will be something noble.
If you're a club representative or closely associated with your local community club, we'd ask you to remember that whilst CF10 is closely linked to the professional side of Welsh rugby, we want the same thing as you. We want our pro clubs to be strong and you want the community game thriving. It doesn't have to be either or. In fact it can't be. Reform of the WRU can mean that both thrive in future. Lets make it happen.
If you've read this to the end, it likely means that you care as deeply for the fate of Welsh rugby as the person who wrote it. Ultimately we're all Welsh men and women entranced by a strange game played with a funny shaped ball. Long may it be the case.
Steve Coombs, 4th Dec 2022
Comments
Here here Steve. A fair bit if time, thought and effort went into this. Fingers crossed that amount of thought and effort can still be found by those who care about the game somewhere within the WRU.

Well written, Steve. The sooner the stalwarts realise their community club "first and only" fervour, is in the grand scheme of things, detrimental to their own existence, the better. Welsh rugby ia not "too big to fail". Unless change happens with immediacy, then can the last person singing Hymns and arias please turn off the floodlights.

Well said, Steve and I'm not sure that this is clear to the tens of thousands who only attend international matches. Sure, they lament when Wales are poor, but they do not see the causes. That the Dragons have had to let Will Rowlands leave is a disgrace. Not Will's fault. Not at all - he's 31, has a family to think of and, like all rugby players, is just one bad tackle away from the end of his career. The idea that the solution is to tinker with the 60 cap rule is to apply a sticking plaster to a gaping wound.
Leave a Comment
Get Involved
If you liked this piece and want to contribute to the independent voice of Cardiff rugby then you can join us here. As a member led organisation we want to hear from you about the issues you want us to raise.