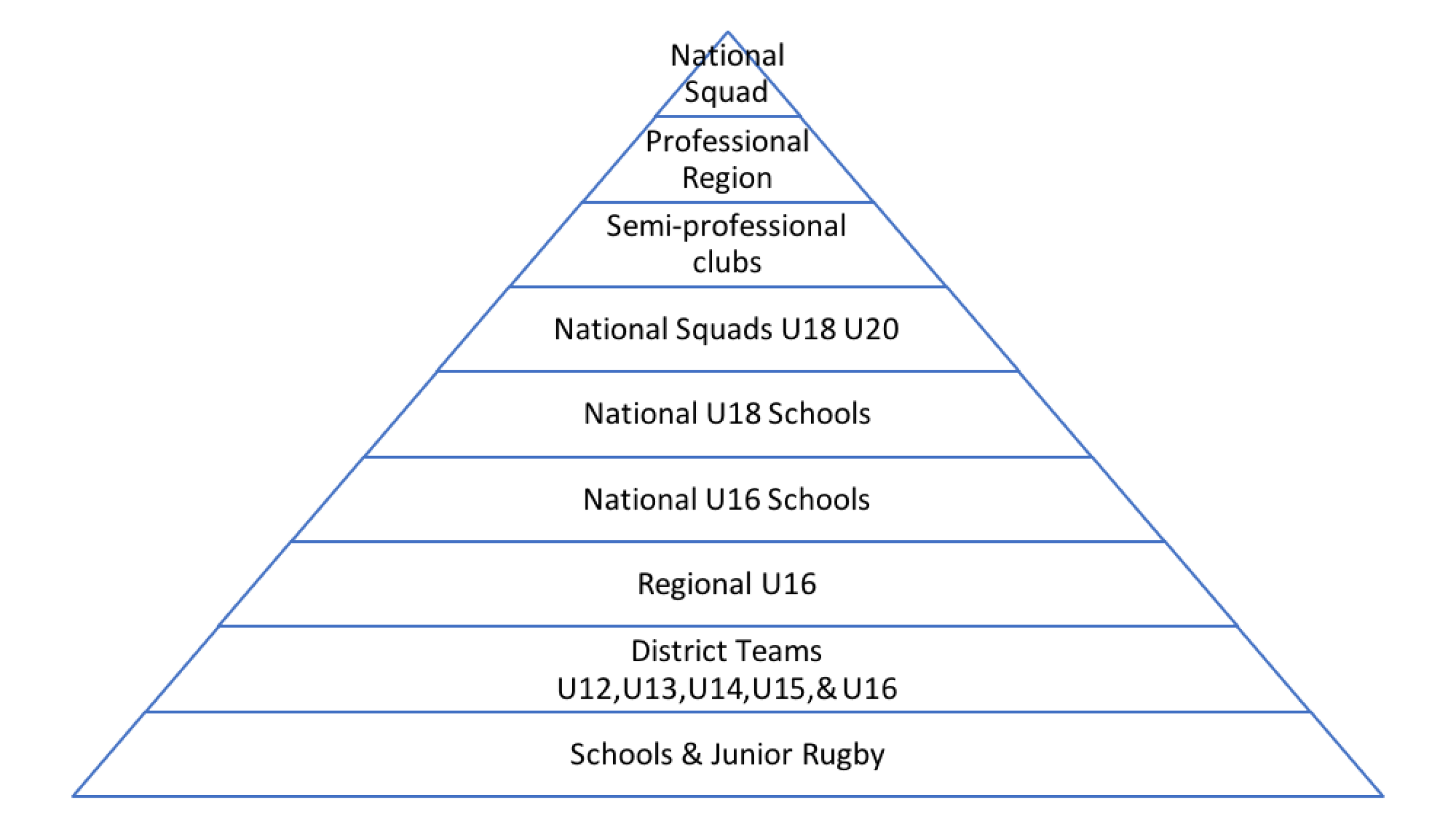 What actually is a Welsh regional rugby side rugby? It's really quite hard to find a definition-none appears on the Welsh Rugby Union website, for example. We all know that five regional sides were formed in 2003 as part of the Union's attempt to adapt to professional rugby or, more accurately, its inability to fund the full gamut of historic teams that had represented Wales so well in the 'amateur' era. One of those teams, the Celtic Warriors soon went under, poor attendances leading indirectly to a scenario where the 'franchise' (in modern parlance) was liquidated at the end of its first season. After some legal jousting and financial sacrifices, Cardiff and Llanelli achieved stand-alone status, but further disharmony followed with a full-on civil war in 2013 against a backdrop of Roger Lewis' 'cease to exist' threat and the suggestion that new teams would be established to replace the band of four. A few votes and resignations later, and peace was seemingly established. Through their umbrella organisation, Pro Rugby Wales, the regions were then briefly defined as 'professional teams', though the same body has now reverted to calling them 'professional regional teams'. Finally, Martyn Phillips, CEO of the WRU, has recently affirmed that the professional regions are just that, not super clubs. All clear then (not).
In the absence of a formal definition, one has to be constructed. Perhaps the most obvious way –and possibly the only way-to define regional rugby is in terms of the clubs associated with the region in question. Cardiff has seventy-five such clubs. As a regional side, it has a responsibility for player development across that region, which includes for example the under 18, and under-16 North and South sides. Geographical responsibility for developing playing talent within a defined area makes sense as part of the 'clear pathway from grass roots to Wales team' envisaged in the WRU strategic plan of 2016.
It's the clear view of a small but vociferous view of anti-regionalists that the pathway has failed to work, but how true is this in reality? Contrary to the perspective of the naysayers, in this blog we'll present the case for why it has been a success in many ways, but less so in others. We also suggest that the pathway was unofficially in place long before 2003, as Cardiff has always functioned as a de facto regional team before the existence of the current structure.
So, let's start with this last point. There has long been a tradition of the best players from the Rhondda Valleys plying their trade at the Arms Park, marking the start of an intertwined history that would lead to the capital region being formed in 2003. Pre-War Test Lion Percy Bush was born in Penygraig, as was Gareth Griffiths from the 50s. The great Bleddyn Williams hailed from the gateway to the Valleys that is Taff's Well and Cliff Morgan was a Trebanog boy. Billy Cleaver and Haydn Morris were from Treorchy and Mountain Ash, respectively, Keith Rowlands was from Brithdir and Kingsley Jones was from Pontypridd. In the professional era Cardiff was represented by David Young and Owen Williams of Aberdare, and Pontypridd duo Martyn Williams and Neil Jenkins, signalling 100 years of Rhondda Valleys players pulling on the Cardiff jersey.
There is also a precedent of players coming from West Wales of course, with the city of Cardiff, the iconic Blue and Blacks and Cardiff Arms Park being a major draw for many of the great names in both Welsh and World rugby. Gareth Edwards, Barry John, Gerald Davies, Gareth Davies, Dan Baugh, Jonah Lomu and Pieter Muller to name but a few. The team that contested the 1996 European Cup Final – the only Welsh team so far to do so- included players from Cardiff, Tonypandy, Chepstow, Pontarddulais, Carmarthen, Morrinsville (NZ) and Abroath.
The demise of the Celtic Warriors saw the Rhondda Valleys became a part of the Cardiff Blues development pathway. Though for some this was like trying to mix oil and water, it continued the relationship between the City and the Valleys and saw the likes of Ceri Sweeney, Gethin Jenkins and Bradley Davies helping Cardiff Blues lift the Amlin Cup in 2010.
Cardiff often gets criticised for the relative lack of City-born players in the side, but ironically that confirms the draw of Cardiff for players from elsewhere and that the 'pathway' was ever thus. If it was comprised entirely of Cardiff players, no doubt we'd get criticised for that also. However the historical ability to attract players from far and wide has also arguably had some negative effects that have yet to wash out of the DNA of the current organisation.
But first the positives. The recent successes of both Rhondda Schools Rugby and Cardiff Schools in the under 15 Dewar Shield competition, as well as Coleg y Cymoedd and Cardiff and Vale College in the WRU College League, have seen a number of playing coming through the Cardiff Blues academy recently, and go on to represent Wales at age grade international rugby, in the last few years. Brad Thyer, Corey Domachowski, Kieron Assiratti, Ethan Lewis, Dillon Lewis, Seb Davies, Shane Lewis-Hughes, Tomos Williams, Jarrod Evans, Garyn Smith and Aled Summerhill have all made their Pro12 debuts in the last two or three seasons, while the likes of Rhys Carre, Corrie Tarrant, Eddie Drake, Ioan Davies and Ben Thomas have all appeared for Wales U18 or U20. With money perennially tight in the Welsh game, it is a huge boost to have this production line of exciting young players who are the best, and cheapest, form of building depth into the squad.
That phenomenon also works in reverse as, the premiership teams within the region benefiting from players who don't make the grade to the professional level as well as academy players allocated to them. This season, for example, Pontypridd had Mitch Auger, Hemi Barnes, Dafi Davies, Callum Hall, Callum Lewis, Connor Lewis, Joel Raikes, Jake Thomas and Lewis K Williams on the books, all of whom have come through the Cardiff Blues academy. In addition, Liam Belcher, Dane Blacker, Ben Jones, Garyn Smith, Declan Williams, Cameron Lewis, Josh Novell, Tom Mably and Corrie Tarrant have all appeared for Ponty despite being contracted to the Cardiff Blues.
The controversial creation of the Premiership Select XVs to compete in the British and Irish Cup took away opportunities for the likes of Cardiff RFC and Pontypridd RFC to do so, but the semi-professional clubs have still benefited, with their players gaining valuable experience at that level, and the fact the Premiership Select sides have played their home games at Sardis Road is also a positive.
Players from across the region have also brought into the Cardiff Blues and pathway concept. Aled Summerhill and Shane Lewis-Hughes, both Valleys boys, were recently used in a promotional video where they described how important the Cardiff Arms Park was to them. It's buy-in like this that certainly goes some way to making the regional development pathway a success, alongside the fact that Treorchy's Tomos Williams, as well as Pentyrch's Seb Davies, have been called up to the Wales squad for the first time this summer. We also have the delight of seeing eight Cardiff Blues players named in the Under-20s team to face Australia.
Something that we could easily do better is to ensure that player's clubs of origin are fully acknowledged and celebrated. On the Cardiff Blues website at present, these details are usually there for the 1st team squad, but conspicuously absent from the senior academy down-which there is really no excuse for.
Despite the successes described above, it is the final step in the pathway-transitioning regional players into the national squad-where the pathway needs work and Cardiff Blues are clearly not as effective as either the Llanelli Scarlets or Ospreys. This is possibly where the historic tradition of attracting quality players potentially works against us-despite the successes named above, we have a poor record of converting local talent into established first team/regional players and then supporting them to take the ultimate step in the chain. This failure in turn creates a vicious cycle of needing to buy in talent-something which is increasingly unaffordable and perversely means that less WRU funding flows into the club.
So, the pathway is not a new concept, but it is now a formal structure whereas historically it was an informal network. It is clearly working well to the point where local players enter the regional pool, but less well in terms of keeping them there, ensuring that they become established regional players and thereafter national players. So, there is serious work to be done on that last link-but that is fixable and something which, given the parlous financial state of the club, Cardiff has no options other than to attend to-there is simply no choice. So, this particular cloud can actually have a silver pathway lining.
In summary, could it work better? Absolutely, it could and should-but to suggest that it isn't working at all is clearly not correct. As with any successful organisational strategy, you identify and build on your strengths and address your weaknesses. This is no different.
We'll continue to look at what regionalism means tomorrow, when we'll try and explore it from a spectator perspective.
CF10 Rugby Trust, 1st Jun 2017
Get Involved
If you liked this piece and want to contribute to the independent voice of Cardiff rugby then you can join us here. As a member led organisation we want to hear from you about the issues you want us to raise.