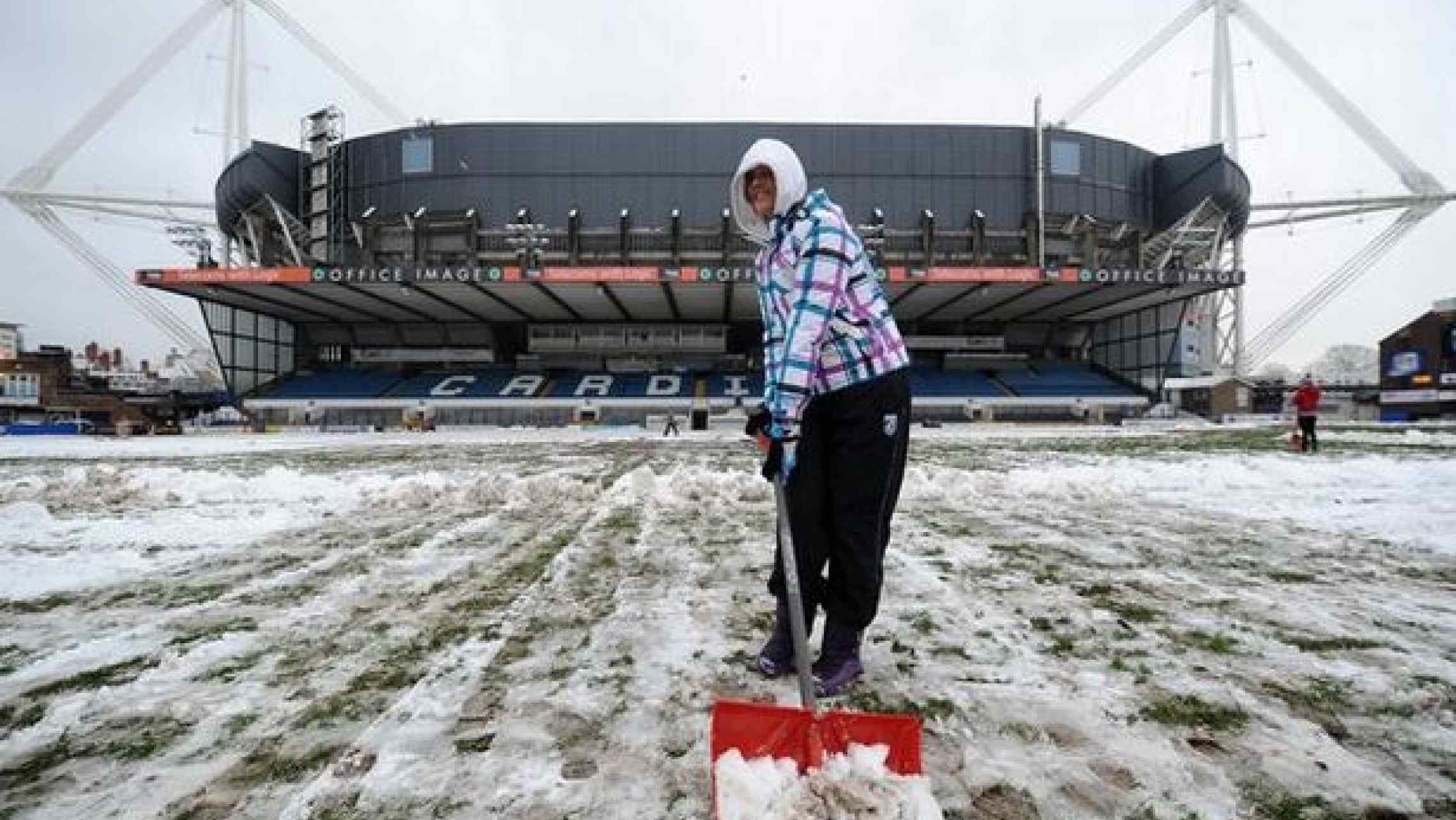 T'was a week before Christmas, when all thru the Park
Not a creature was stirring, not even a lark;
The jerseys were hung by the hook with care,
In hope that our team soon would be there;
The crowd were nestled all snug on the south
Gourmet Scotch Eggs adorning their mouth
Dickie and Peter in the best seats at CAP
Had just placed blankets on arthritic lap
When out on the pitch there arose such a clatter,
I sprang from the Pack Bar to see what was the matter.
Away to the terrace I flew like a flash,
Tore through my pre match Clarksies and Mash
The floodlights were shining on glimmering 3G
A sight that the offered the luster of Tetley's Green tea
When, what to my wondering eyes should appear,
But Bruiser Bear in the North Upper tier,
With a little old helper, so lively and quick,
I knew in a moment it wasn't Big Nick.
More rapid than Scully his coursers they came,
And he whistled, and shouted, and called them by name:
"Now Melon, now Nipper, now Lee-Lo, just blitz em
"On Smiler, on Willis, as per Navidi you vixen
"Listen to me, listen to me I implore you all
"Smash away, smash away, smash away, all!"
Dry smoke that rises like wild hurricanes fly,
When being tackled by Gethin, they mount to the sky;
So to changing room the players they flew,
With face full of sweat ... and Bruiser Bear too:
And then in a moment, I heard Sandstorm
And I felt like I felt during the Upper 6th form
As I drew in my head, and was turning around,
Onto the pitch Cardiff Blues came with a bound:
Dressed all in Blue, from their head to their foot,
The jerseys all tarnished with vaseline and soot;
A clunky GPS flung on their back,
They looked like hunchbacks, especially the pack:
Their eyes‍, ‌how they twinkled! Their smiles: how merry,
Their cheeks were like roses, a pre match sherry?
Now the Ref was there all dressed in his yellow
He thought 'This is my stage and I am feeling quite mellow'
The stump of a whistle he held tight in his teeth,
And the shrill it encircled his head like a wreath.
He had a broad face and a roundish belly
It shook when he ran, like a bowl full of jelly:
He was chummy and rump, a pedantic old elf,
And I laughed when I saw him in spite of myself;
A wink of his eye and a twist of his head
Soon told me I was dead right to dread.
He spoke lots of words as he went straight to work,
And filled all the silences; then turned with a jerk,
And laying his finger aside of his nose
And giving a nod, to the cameras he rose.
He sprung to his height, to the teams gave a whistle,
And baffled them all, like the down of a thistle:
And I heard him exclaim as he reffed us out of sight ‍
"This is not soccer ... and you know I am right"
Martin Hughes, 19th Dec 2017
Get Involved
If you liked this piece and want to contribute to the independent voice of Cardiff rugby then you can join us here. As a member led organisation we want to hear from you about the issues you want us to raise.