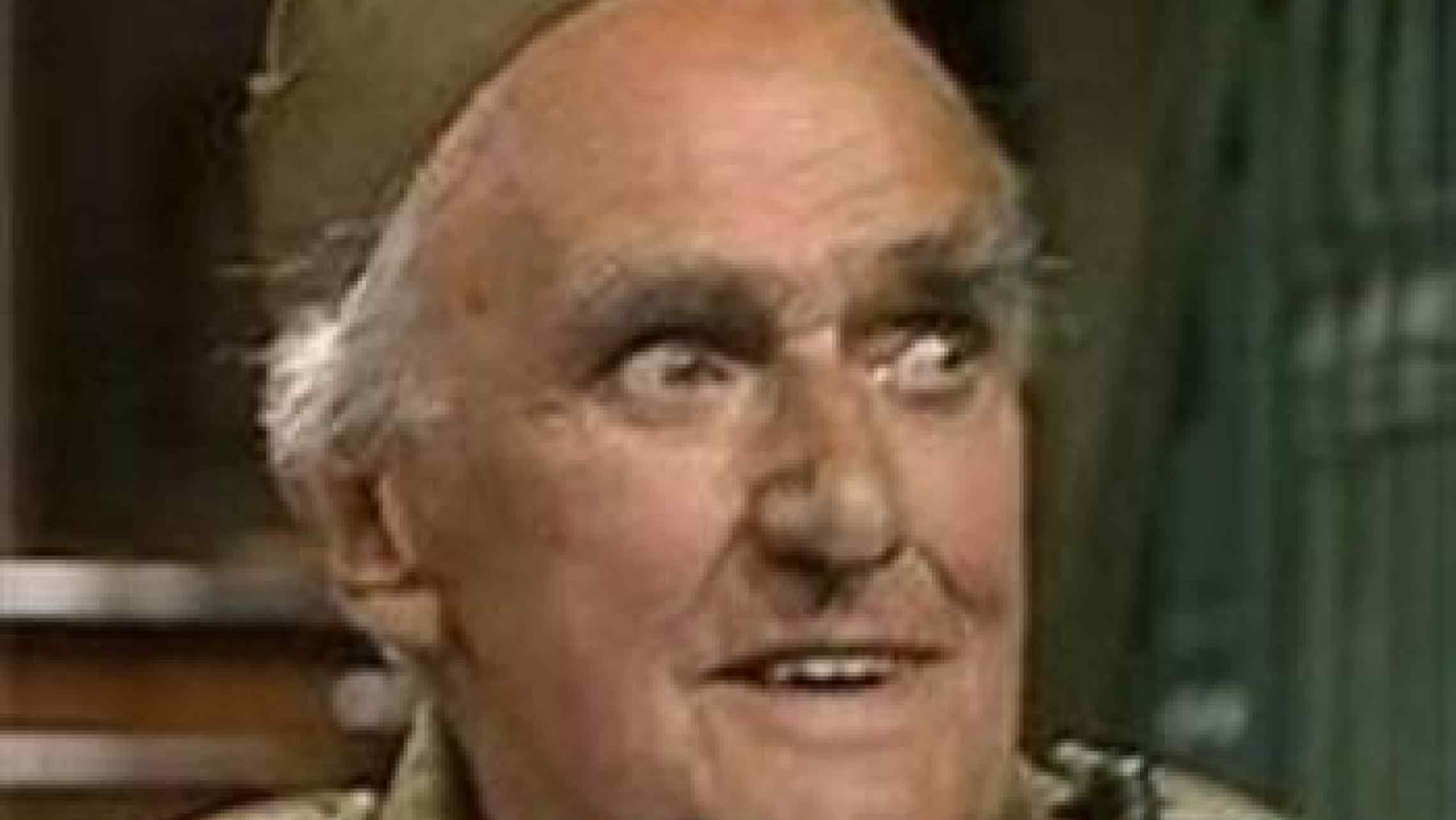 Last week's events at Cardiff Arms Park were just the latest instalment in a narrative that would appear to see two organisations incapable of agreeing something that they both want to achieve. We've deliberately taken some time out to consider the situation rather than rush into an emotional response to these matters because knee-jerk responses are the last thing that anyone needs at the present time; they might make you feel good in the adrenaline high of the moment, but pretty soon afterwards depression kicks in when you look at the situation in the cold light of day.

The two organisations Cardiff Blues Ltd (CBL) and Cardiff Athletic Club (CAC) are not only dysfunctional because they are incapable of coming to an agreement with each other, but also because each organisation cannot agree its own position. There is internal disagreement in both and until they recognise this fundamental problem they will not move forward. Additionally, the situation we describe below deals with facts and opinions. However, negotiation is fundamentally about behaviour; it's about trust and confidence; openness and honesty; people behaving with integrity; a principle of no surprises. These values have been in short supply.
Both parties owe the long-suffering fans an apology for not being able to come to an agreement. What we have had this week are excuses. They say that you should never ruin an apology with an excuse and each would have been better adopting a more magnanimous approach. The best apology is of course is a change in behaviour.

The week kicked off with a statement from CBL on Monday that it had given its all in discussions with CAC and that the company would now explore 'a number of exciting opportunities' for a ground away from Cardiff Arms Park (CAP). It also confirmed that no further comments would be made at this time; on Tuesday, further comments were made in the CEO newsletter. These defended the fact that the company was also behind in the payment of its rent-a frequent occurrence-and gave clear statements that everything had been done to protect the heritage issues which are rightly important to CAC (or at least, some parts of it).
The timing of these statements-immediately before the Annual General Meeting of CAC -was of course strategic and viewed as brinkmanship by many. It achieved the desired effect on social media however in that CAC were quickly accused of being obstructive self-interested 'blazers' who were stuck in some vision of the past unique to themselves. Brinkmanship though is a desperate strategy and one that can unravel quickly and, despite the iron fist of Monday, CBL was prepared to listen to any further proposals that CAC would put to it by Tuesday.

CAC also issued a brief statement on that day which was then elaborated on in Wednesday's AGM. This was billed as a blood bath but, perhaps to the dismay of some, turned out to be a well-attended and civilised meeting that gave the other side of the story. Essentially this boiled down to four considerations. First, an agreement on the lease was 85% there in the early part of last year; it then became known that CBL were in some sort of negotiation with the WRU about a takeover, nothing of which had been previously shared with CAC. At the same time, the WRU were busily cleansing the rugby heritage out of Rodney Parade. The reality therefore is that, had that deal been signed in 2017, the lease for CAP would now be held by the WRU, the team would be wholly or partly owned by them, and a rump Cardiff Blues Ltd. would probably be run by parties who had already made known their willingness to give up any Cardiff heritage as an acceptable bargaining chip. Second, the current RSA ends in 2020 and the new one will be agreed at least a year ahead of that. The key question then would be whether CBL would still hold the regional 'franchise' at that point? If not, then the above scenario would again come into play. Third, despite whatever financial benefits are promised, it's hard to have faith in an organisation with such a poor financial record as Cardiff Blues; whatever you might think of CAC's reticence, if it was your house or car that was being sold, you simply wouldn't do the deal given the credit ratings of the prospective buyer. Fourth, the assurances about the retention of name and heritage described in the CEO's newsletter and widely trumpeted in the press only apply to the RFC; there is nothing therefore to prevent the Cardiff Blues quickly becoming something even more flaccid.

Since the CBL AGM last year, when the proposed handover to the WRU was exposed, the CEO of CBL has sought to convince supporters that the Board is prepared to listen and to change. A Working Group to establish a vision for the club was proposed and terms of reference established. Additionally, changes to the governance of the Board through the addition of two new non-executive directors were proposed. Since then no progress has been made on either of these two issues because of the Board's intransigence. When you say you are going to do something, you have to do it, otherwise people rapidly lose confidence in you.

So, the scenario is bleak. CBL are placing their faith in a move to a new pleasure dome, allegedly in the city centre and supposedly with some council support- presumably it sees itself as part of the new indoor arena complex in the Bay. Now this potential move has understandably been welcomed by some but takes place against the background of a proposed relocation to a similar pleasure dome being defeated by the members in the 1990s and the appalling disaster of the Cardiff City Stadium in the present century, the financial consequences of which are only just washing out. If the plan is to be part of a bigger complex then, just as at the City Stadium, CBL would be a tenant and therefore in no position to make money out of any secondary uses of such a site. The clout that rugby would have in any shared venue must also be questioned. If Radiohead (a modern beat combo) or Taylor Swift (an American chanteuse very much in the Shirley Bassey mode, we are led to believe) wanted to play on the weekend, is a Pro 14 game going to carry the day? Unlikely we think. A Premiership game? - you're clearly having a laugh! So, the plan is: move to a new home (a concept that has already proved to be unpopular with the punters who actually pay money to go through the gates), that probably isn't actually in the city centre, that would generate no additional revenue, while being prepared to jettison the Cardiff name and taking second place to Little Mix (a contemporary version of the Beverley Sisters)-good luck with that! Perhaps replace 'exciting' with 'risky'?
CAC has some very real concerns about granting a lease-but let's not forget that it was very close to doing so until CBL went out and bought a huge spanner and threw it in the works last year. Though there were rabid calls from the floor on Wednesday to hit CBL forever into the long grass (an analogy borrowed from the cricket section) and a suggestion that no deal was better than a bad deal, the guys doing the negotiating are thankfully more sensible than that and David Davis is fortunately not one of them. There is a real tension however in an organisation that is only one fifth rugby (it being one of five sections alongside hockey, cricket, tennis and bowls), where rugby has been allowed to lose its prime position in the food chain, where CAP is seen as a cash cow, and which has failed to exert the influence that it has through the ownership of the heritage shares and having three seats on the board of CBL. This failure to step up to the plate has created the rather bizarre scenario whereby the tenant often acts like the landlord and vice versa.
The board of CBL has a history of making terrible decisions and has presided over the most unsuccessful period in Cardiff rugby history, but it is trying to run a professional rugby team in an era where money is the most critical determinant of success. The legacy of the Roger 'cease to exist' Lewis years is still with us, and it is very difficult to operate a professional side in any sport with the funding levels that the CBL have access to-which explains a significant amount of the cash flow problems that the company has and why it is also now facing a significant bill for allowing CAP to deteriorate during its tenancy. Let's be clear then - without the support of the much-maligned Peter Thomas and others, bankruptcy would already be upon us. Peter's continued presence is however now regarded as an obstacle to future progress by many.

Contrary to what people might like to believe, neither side has been inactive over the last year or so, though a 'cooling off' period after the failure of the last proposed deal was necessary. Distrust on both sides is now a massive obstacle, and deals are hard to make under such conditions. Both stakeholders now seem to be waiting for the other to make a new proposal and to see who blinks first. It is therefore their collective responsibility to develop a new deal; as has been suggested a number of times, mediation might be the only way that this can be achieved. Not only do they owe it to the fans, but also to the City as redevelopment could help complete the remodelling of the centre from the station to Bute Park. The WRU also has a role to play here in that it has in its power to remove two threats to any deal-the continuation of a franchise in the Capital city (a no brainer) and an assurance that it has no wish to fight a battle on the naming and heritage issues at present; surely, it has enough to worry about currently with NotNewport and mopping up the flood of affinity flowing therefrom? As reward for removing these obstacles, it gets the opportunity to close Glanmor's Gap. In return, the franchise holder needs to offer to rebrand itself in a way that the interests of the multiple stakeholders it needs to serve are acknowledged; it's already been suggested that Cardiff Region Rugby, Cardiff Regional Rugby or Cardiff & Valleys Rugby are perfectly good compromises, whereas The Blues is a self-inflicted identity crisis and marketing brick. Does it actually matter if the other regions have one-word names? Does it heck. Despite the recent positive feedback from the WRU, Cardiff rugby also needs to behave more like a regional organisation; what you do matters more than what you say. The future position of CRFC is another major consideration and, contrary to what you might read on social media, there is a real willingness to think outside the box on this by people who others like to represent as dinosaurs. CAC must also recognise that, whatever the sectional interests, this is primarily a rugby matter at the end of the day.

If we don't secure a future for Cardiff regional rugby at CAP, our view is indeed that we are all doomed. Whatever 'exciting opportunities' for moving grounds might or might not be on the table, shifting base is an already proven risk. If it does happen, the professional team chances losing some of its core support, as happened at Cardiff City Stadium; as history shows, once gone, you won't get it back. Any residual semi-professional or possibly amateur (if the current WRU proposals go through) rugby side remaining at CAP will have a glorious future only in the eyes of the romantically deluded. If there is no deal, the non-rugby sections of CAC will also suffer financially, though the return of the car park fees may or may not compensate for this-but what a timid ambition that would be.
Though it might sound ridiculous after ten years of discussion, both sides have to be prepared to restart the debate with a clear vision of what they are trying to achieve-and with respect, redeveloping CAP is only one part of that. Once they've established what they are trying to do and why they are trying to do it, discussion on how they can achieve their shared objectives comes into play. In the absence of the former, the latter is nigh on impossible-yet this is precisely what is happening at present. Both parties are fiddling with details before agreeing a clear overarching set of goals, and it's therefore absolutely no surprise that we are where we are. It's basic project management at the end of the day.

If both parties don't recognise that they need to enter into these discussions in a spirit of openness and honesty in order to develop trust and confidence then it will be pointless. There is more than one elephant in the room and they each need to be named and dealt with. Acting with integrity and no surprises has to be the norm not the exception. Each person involved needs to ask themselves 'Am I part of the problem or part of the solution?'
Finally, and fundamentally, both stakeholders need to acknowledge that they are batting on the same team and stop trying to bowl each other out (another analogy borrowed from the cricket section). If they can do all these things, a deal that benefits all can be agreed and well before the next millennium.
Sort it out FFS!
CF10 Rugby Trust, 11th Feb 2018
Get Involved
If you liked this piece and want to contribute to the independent voice of Cardiff rugby then you can join us here. As a member led organisation we want to hear from you about the issues you want us to raise.