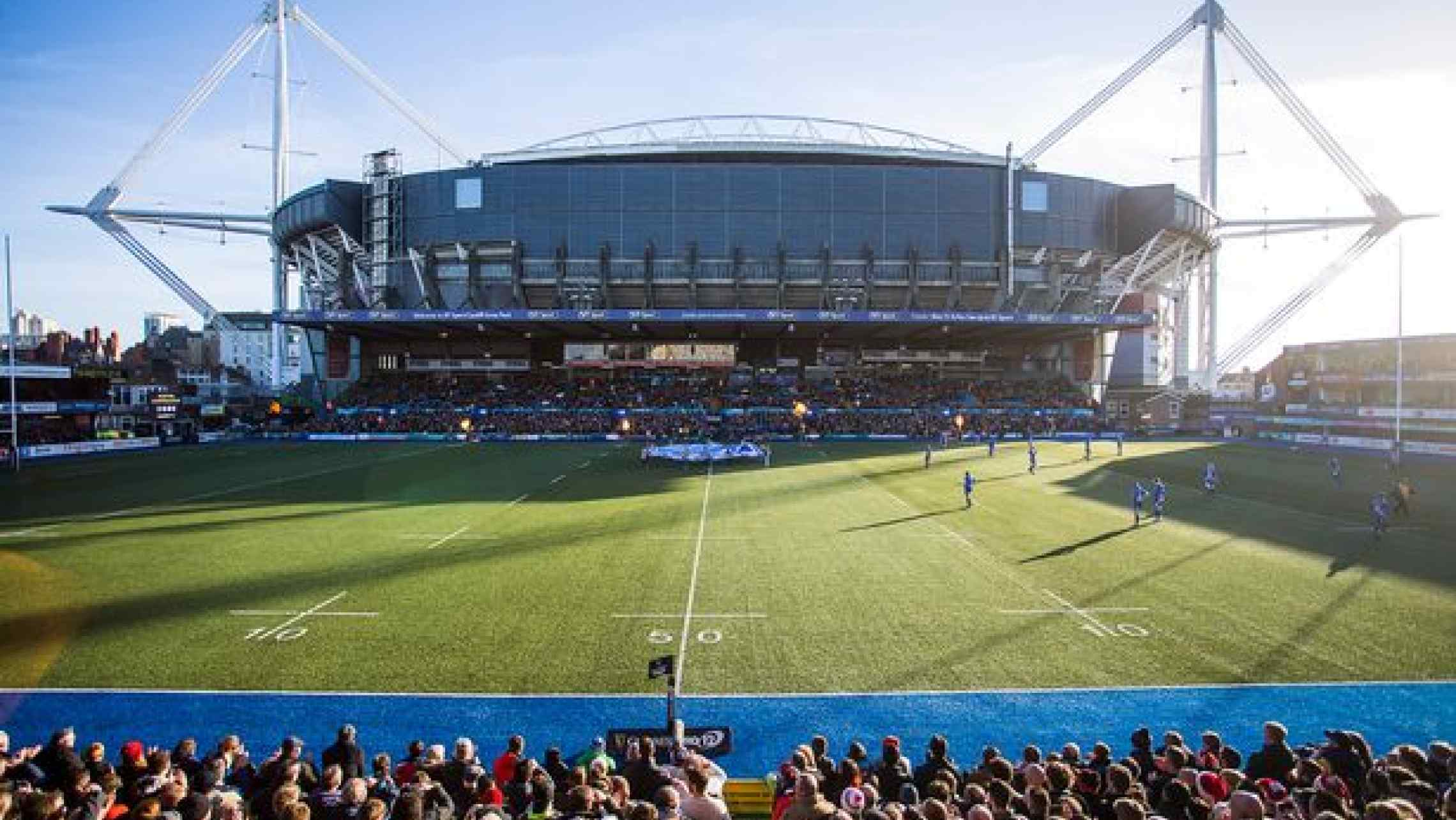 The Annual General Meeting of Cardiff Athletic Club took place in the Cardiff Arms Park clubhouse on Wednesday evening, with the Chairman Keith Morgan summing up the tone of the meeting by stating 'We've become big boys now'.
This was in relation to CAC making waves of their own in terms of the redevelopment of Cardiff Arms Park, but also linked in well with a slightly more hard-line approach taken to dealing with Cardiff Blues Limited as the tenants currently operating the ground.
In terms of the redevelopment the news was encouraging, with the Athletic Club having forged their own path towards redevelopment after negotiations over a lease including redevelopment rights with Cardiff Blues failed to materialise, and an offer to purchase the freehold made by the Welsh Rugby Union was rejected out of hand.
Leading property agents Savills have been appointed to negotiate with developers on the Athletic Club's behalf, and a number of plans have been drawn up in partnership with Rightacres property company that have been described as 'very exciting'.
Cardiff Blues, Cardiff Council and the Welsh Rugby Union have all been informed and been asked for their wish lists when it comes to redevelopment, and they will be worked with where possible at different points of the work.
Crucially, the redevelopment will happen in stages, meaning there will be no requirement for Cardiff Blues or Cardiff RFC to find alternative homes while building takes place.
The roof of the South Stand is an immediate priority, while there was reference to each stage of the redevelopment funding the next, with an assumption there will be plenty of corporate facilities included, as well as a venture towards other income streams (i.e. a hotel, or flats).
There was talk of income being generated for all sections, as well as the Cardiff Blues, with the Hockey section still searching for a home of their own, and the Bowls section being relocated as part of the redevelopment.
It was stressed that it is still at an early stage though, with any signatures still a long way off, but there is an intention to show off the plans to members as soon as possible.
Of course Cardiff Blues would have to negotiate a new lease to play at the Arms Park, and this moves on to the second major aspect of the AGM - the dealings between CB Ltd and CAC.
Firstly, it should be stressed that Keith Morgan expressly stated 'we want Cardiff Arms Park to be the home to Cardiff Blues and Cardiff RFC for years to come', a big step forward after what has been shouted out in recent years.
However, it was noted that Cardiff Blues Ltd are currently £115,000 in arrears on the rent, which will rise to £150,000 by the end of March, and that CAC had been informed that are 'low down the priority list' for repayment.
As a result, a motion was tabled by Christopher Nott, CAC Management Committee and also Cardiff Blues board member, stating that there were a number of options for Cardiff Blues Ltd. These were:
1) Pay the outstanding monies
2) Give up the lease to allow CAC to begin redevelopment immediately
3) Accept the terms of a license to continue playing on the Arms Park, which would be favourable to them
Should they refuse the above, there may be a prospect of them going into administration- though it was made very clear that there was no desire to see this happen. As stated, the aim was to see both the professional and semi-professional teams playing in a substantially redeveloped and fit for purpose Cardiff Arms Park. There was in fact a fair amount of sympathy for the current situation that Cardiff Blues are in, with the Welsh Rugby Union continually moving the goalposts over Project Reset which has prevented a cash windfall for the business and the ability to do any sort of long-term planning.
As a result any action will be delayed for a number of months to give the business a chance to come through Project Reset and organise their finances again, in the hope that the rent can be paid off as soon as possible after that.
However, CAC stated they must protect themselves and if there is no payment in a year to 18 months it would start to impact on their own finances, therefore they have to keep open the idea that they will put Cardiff Blues Ltd into administration of there is no payment in that time frame.
They are also keen to push on with the redevelopment of the ground, and Cardiff Blues giving up the lease early would allow them to do so, although if that was the case there would be a new license offered for the Blues to play on the Arms Park. Proposals put from the floor by the CF10 chair sought to ensure that both the name of the professional team and the ground itself were fully protected moving forward. Though procedural objections meant that these could not be formally voted on, the meeting accepted them in principle and Keith Morgan stated that they were fully shared by the CAC management.
Overall the meeting of the tone was a positive one, and one which was much more collaborative in terms of working with Cardiff Blues, as well as Cardiff Council and the Welsh Rugby Union, in achieving a modern and money-making Cardiff Arms Park fit as a long-term rugby home for both Cardiff Blues and Cardiff RFC.
Spin will say that there are ultimatums and threats made, but the truth is far from that. Short term issues set to be ironed out into hopefully what will become a prosperous future. Time will tell...
CF10 Rugby Trust, 28th Feb 2019
Get Involved
If you liked this piece and want to contribute to the independent voice of Cardiff rugby then you can join us here. As a member led organisation we want to hear from you about the issues you want us to raise.