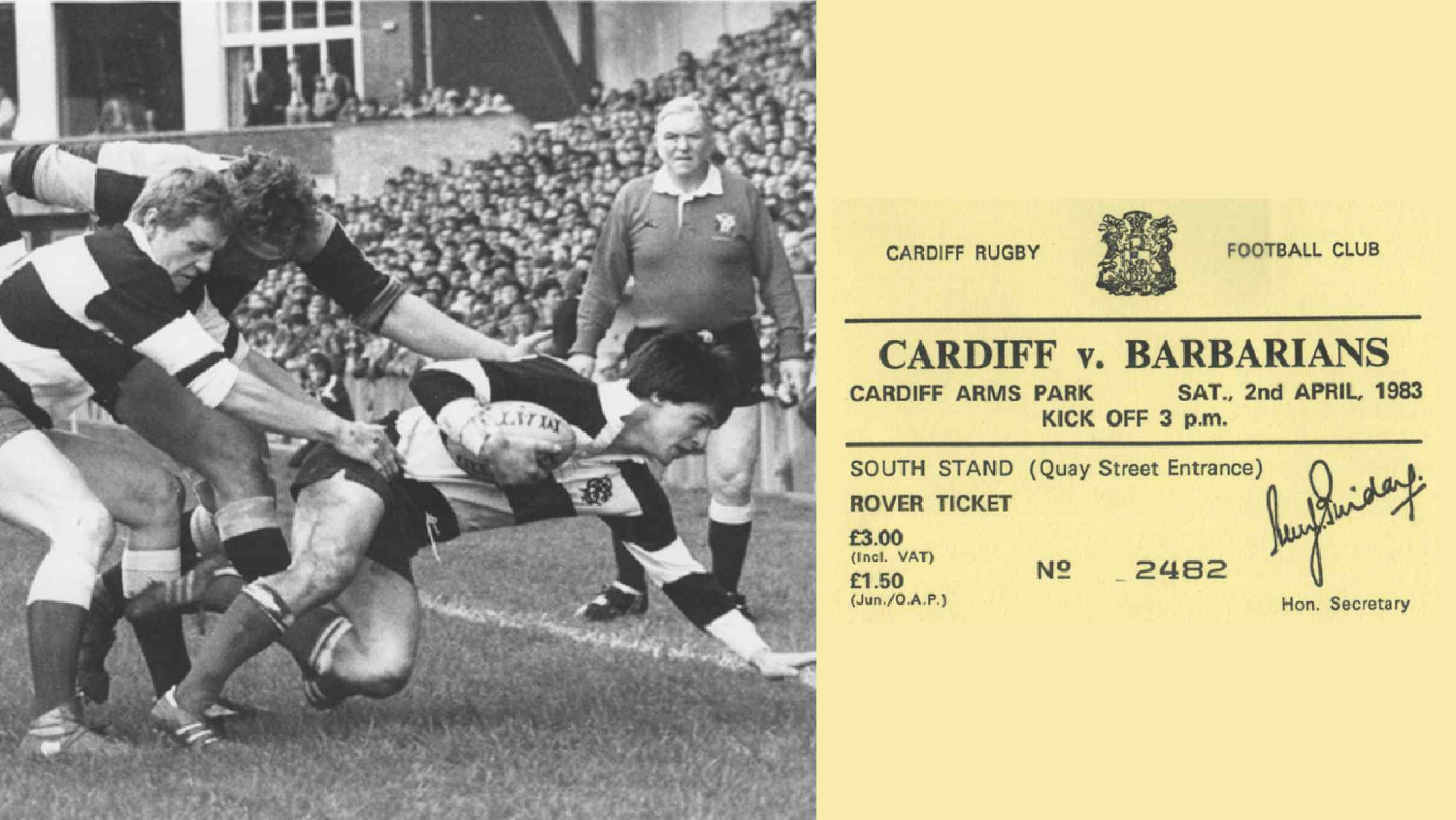 Originally published in the Cardiff Rugby programme 22 October 2022.
In 1983, for their annual Easter Saturday clash with Cardiff, the Barbarians selected two very special South African players. One was Danie Gerber, who would build a reputation as one of the finest centres in the world at that time. The other was a free running outside half from the Western Cape who would carve himself a unique place in rugby history: Errol Tobias. The first person of colour to wear the green and gold of South Africa in a test match.
Errol Tobias had grown up in a poor family, the seventh of nine children in Caledon, some 60 miles east of Cape Town. As a boy, he'd been given his first rugby ball by a local church minister, who at Christmas would collect used toys from the local white community and go door to door handing out gifts.
He first made his name with his local club Caledonians, and represented Boland (a feeder team for today's visitors The Stormers) in the Currie Cup. In 1974 he faced the British Lions, playing for a Proteas XV.
In 1979, Errol made his first visit to Wales as a member of a South African Barbarians XV. This was the first multi racial South African team to play outside the country's borders. They would play Newport and Llanelli. His immense talent was obvious and Errol would recieve offers from Wales and France to continue his rugby career outside South Africa.
But Errol had bigger things in mind. He had built a reputation as the best attacking outside half in the country, and was championed by none other that Dr Danie Craven, the man nicknamed South Africa's "Mr Rugby". He was sensationally selected for a Springbok tour of South America in 1980 and would make his test debut, in the centre, against Ireland in 1981, making a break to provide Rob Louw with a try.
In 1983, he was selected for the Barbarians against Scotland, alongside Cardiff's Gareth Davies, Terry Holmes and Rob Norster, playing a part in a 26-13 win. A week later he ran out at Cardiff Arms Park, with Gareth Davies now his opposite number.
The match that followed was a classic. Tobias and Gerber lit up the Arms Park. Errol was the creator and Gerber the finisher. Of the six tries scored by the Barbarians, Gerber would score four, including one in which he ran the full length of the pitch. Despite a typically powerful performance from Terry Holmes, Cardiff found themselves 32-18 down in the second half. With time running out, first Paul Rees and then Holmes scored tries. The comeback was on, and it was completed when Hadley scoring in injury time to level the match. Gareth Davies was unable to kick the touchline conversion, leaving the score at 32-32 and the game one of the most memorable draws the Arms Park has ever seen.
The following year Errol would finally play for his country in his favoured 10 shirt, as he guided them to a series victory over England.
Years later, in his autobiography Pure Gold, Errol Tobias would recall meeting President Nelson Mandela, who greeted him with these words: 'You know, Errol, when you were selected for the Springboks at the time, we all said: "Gentlemen, there's something happening in South Africa. Let's hold hands for Errol and wish him only the very best for his first test." As political prisoners trapped in a dark tunnel, you brought us into the light.'
A special player. And lets hope today's game gives the Arms Park supporters as much entertainment as on that easter Saturday in 1983.
CF10 Rugby Trust, 23rd Oct 2022
Get Involved
If you liked this piece and want to contribute to the independent voice of Cardiff rugby then you can join us here. As a member led organisation we want to hear from you about the issues you want us to raise.