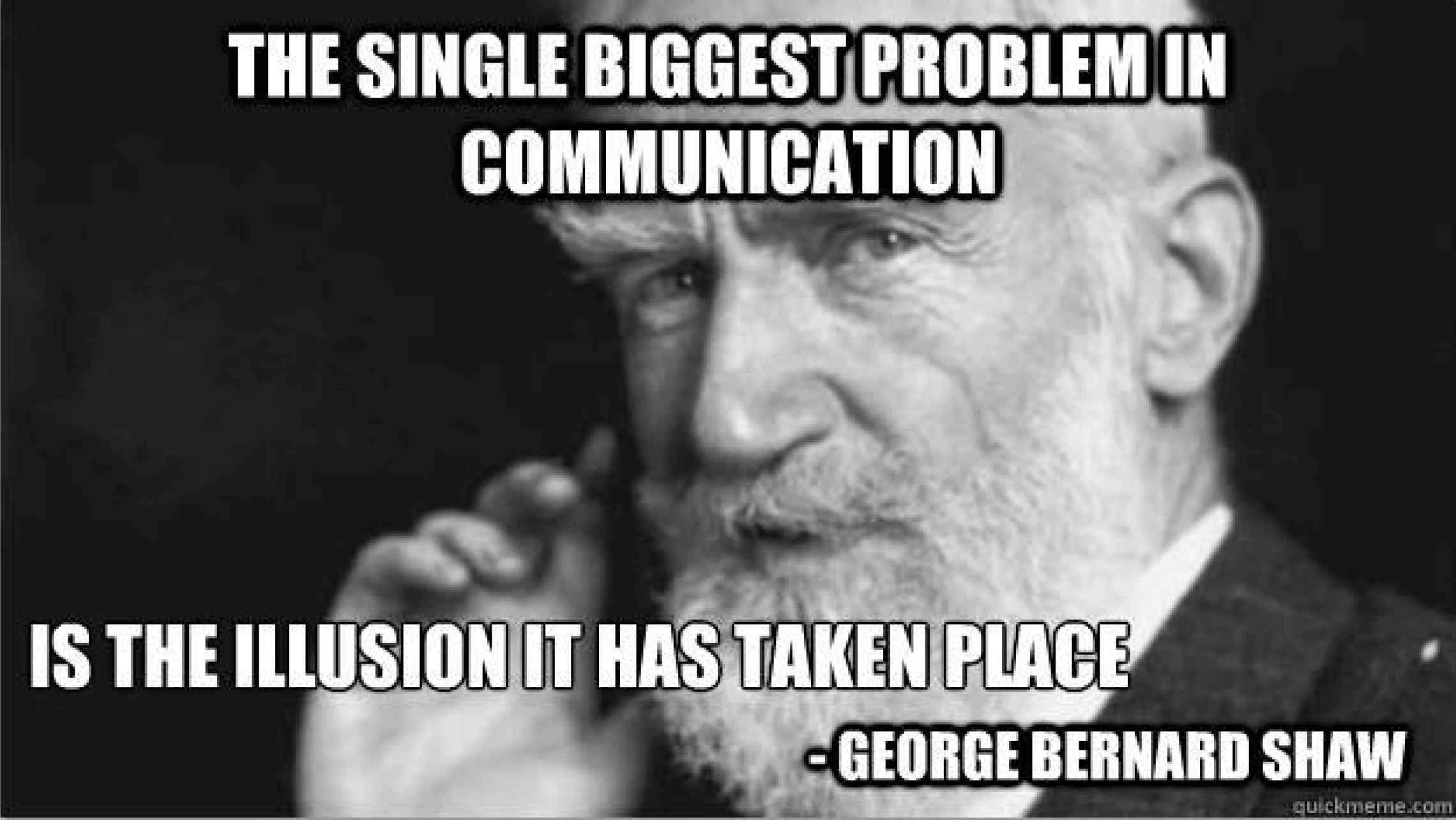 "The single biggest problem in communication is the illusion that it has taken place" said George Bernard Shaw.
Well, that's not a problem that Cardiff Blues Ltd (CBL) would subscribe to. They wouldn't accept it for one simple reason and that's they don't believe in communication. Or more accurately as representatives of CF10 were told at a meeting with CEO Richard Holland, "our new approach is that we will communicate when necessary. When we perceive that there is nothing to say, we won't communicate".
Now this is an interesting, albeit strange policy. Most organisations in seeking to avoid the pitfalls of the above quote have a philosophy of 'communication, communication, communication' or 'tell people something; tell them you've told them; then tell them again'. People, whether they are employees, partners or supporters need to understand what's happening and, as importantly, what isn't. People get worried when they hear nothing; they assume the worst and fill the vacuum created by the lack of information. For some reason, whatever that might be, the powers at CBL Towers don't understand or don't agree. Whichever; supporters are left in the dark.
Now it's important to bring some balance to this view. There is no doubt that they output from the Communications and Marketing Team has increased dramatically. The Recap emails, podcasts, information about the output of the Cardiff Blues Foundation are all excellent. They are informative, entertaining and high quality. You could put them in the 'nice to have' category'. But many supporters are drowning in information but thirsting for clarity and purpose.
What they are not is a substitute for what many fans want to know:
What's happening with the redevelopment of Cardiff Arms Park, especially with the current lease expiring in 2022?
Why has there been such a dire relationship between CBL and CAC over the years and how can we have confidence that this is improving?
What's the financial position of the club going forward and what's happening with additional funding promised from the WRU's Professional Rugby Board (PRB)?
How is all the above going to affect the make-up of future squads and the aspiration for success?
Now I hear you say, it took you long enough to mention the WRU because they control CBL don't they? Maybe; who knows because they don't communicate about PRB either. In fact, both CBL and the WRU appear to have a similar philosophy when it comes to communication – tell supporters the fluffy stuff but for God sake don't tell them anything important. There is a strong feeling amongst many fans that the PRB (or specifically the CEO of the WRU) de facto controls the professional game not just in terms of how much funding is available but even in relation to CBL player recruitment.
There was radio silence when CBL was seeking to contract Nick Williams for another year because basically we didn't have a ball-carrying No8. But the rumour was the WRU was opposed to this. However, they were very keen for CBL to pick up Will Boyde and keep him in Wales when the Scarlets released him. They were also very keen to bring Josh Adams back to Wales and keep Hallam Amos here and both of these excellent players were picked up by CBL. But it was at a time when everyone, including the dogs on the street, knew that our priority should be big ugly second rows!
Additionally, this was done without any additional money from PRB as CBL is on standstill funding for this season. So how is it all being paid for and what are financial implications for future years?
Allegedly, other regions are also on standstill funding but again there are rumours about the Ospreys receiving additional funding when Gareth Anscombe left the Arms Park for the Liberty.
CF10 receives many comments from its 800 members illustrating the concern and perception of supporters:
"The board feels its major function is to support the WRU. To achieve this, silence and secrecy guarantees a pliant supporter base".
"Fundamentally, they've opted for cosying-up cronyism as a way of securing funds over the far more difficult route of independent development".
Sports fans love nothing more than to complain about how their team is being treated, whether that's by referees or the powers that be. Wouldn't it be wonderful, if all the rumours and attempts at speculation were incorrect. We'd love nothing more than for someone to tell us 'you've got the wrong end of the stick here boys'. Unfortunately that's not possible because that would involve communication.
The Chartered Institute of Public Relations (CIPR) says:
"Public relations is about reputation - the result of what you do, what you say and what others say about you".
If supporters simply moaned that would be fine. But reputational damage will eventually hurt the company's bottom line. Some recent quotes from supporters include:
"A dozen of us used to go to every game. Most stopped after the Cardiff City Stadium debacle and didn't come back. Just three of us go now and our patience is wearing very thin".
"Does very little to encourage me to renew my season ticket. No wonder we can't find investors. Woeful".
These views should be of significant concern to the CBL Board and shouldn't be passed off as the ravings of a vocal minority. Commercial partners and sponsors are also fans. Lack of communication leads to lack of trust and lack of confidence.
Two new non-executive directors (NEDs) have been recruited to the Board, Hayley Parsons and Alan Williams. Both have been hugely successful in business and we can't imagine that they would subscribe to this MI5 approach to communications. In fact many would argue that the Security Service is actually more open about its work than CBL. The Chair and CEO need to radically re-think their communication strategy.
After all the art of communication is the language of leadership.
CF10 Arms Park Rugby Trust Board.
CF10 Rugby Trust, 4th Nov 2019
Comments
I for one am getting more and dissolutioned with what I perceive to be the contempt the supporters are held in by Cardiff Blues. It's early in the season, however, prior to this season the threat of winding up by the CAC, last pre season threat of the WRU baby sitting, quite frankly I dread to think what's next. The radio silence is deafening. The way I feel now, I can't see myself paying out close to a grand for season tickets next season. The proverbial straw and camels back spring to mind. This isn't just an over reaction to a poor start to the season, but the feeling of worthlessness as a fan. I will attend the CAC AGM (although I'm not sure they appreciate the membership either) in the forlorn hope of something positive to look forward to. However, I shan't hold my breath.
Leave a Comment
Get Involved
If you liked this piece and want to contribute to the independent voice of Cardiff rugby then you can join us here. As a member led organisation we want to hear from you about the issues you want us to raise.